We are committed to educating the public, and because of that we present free educational workshops throughout Central PA. We look forward to seeing you at one of our events! Please contact us with any questions.
Click on Event to Register
Past Events
Events Search and Views Navigation
May 2020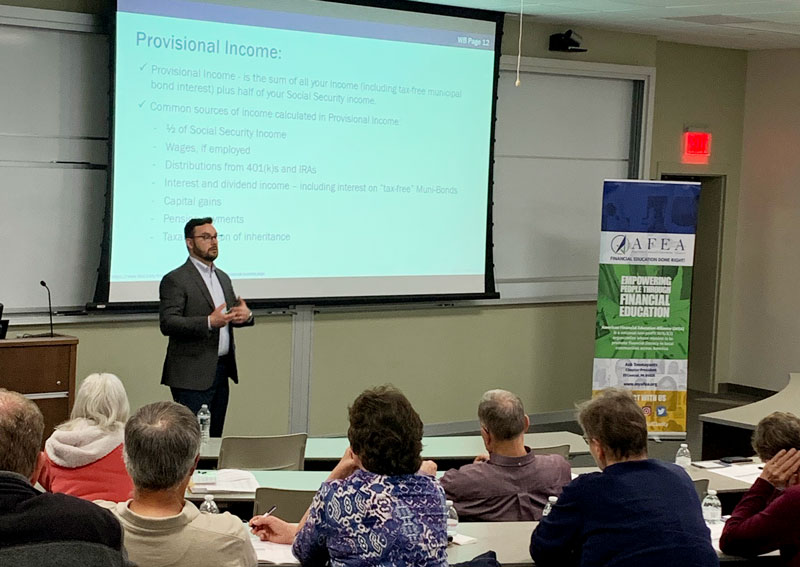 Join us for an adult education workshop to learn about Advanced Social Security Benefit Options. Ash Toumayants from AFEA's Central PA Chapter will present a FREE educational workshop covering Social Security benefits. As you near retirement, one of the biggest financial decisions you'll need to make is when to begin receiving your Social Security retirement…
Find out more »
+ Export Events
Events
At Strong Tower Associates, we hold various informational workshops and seminars during the year. These are not just for our clients. But the surrounding community too. We focus primarily on financial topics including; social security collection strategies, asset protection, long-term care, life insurance, and retirement planning.
Often, our seminars and workshops include a speaking engagement and learning activities. We also include take-home materials. We strive to keep our clients and community up-to-date on important issues and information that matter. To you, your family, and your financial well-being.